THE ROYAL UPHOLSTERY OUTLET IN ABU DHABI
Furnish Your Home with our Quality Upholstery that will last for years.
Welcome to Upholstery Shop Abu Dhabi –
Our Upholstery Experts are Waiting to help You Create the Perfect Space for getting Cozy.
UPHOLSTERY SHOP ABUDHABI
We have a relationship with All Furniture Services. Our crew specialises in upholstery cleaning in addition to various types of furniture repair and restoration. Additionally, we provide residential cleaning, maintenance, restoration, and repair services. We have a licence, a bond, and insurance. Would you wish to modify the appearance, style, substance, or shape of your furniture, or is it just in poor condition? It may have been damaged during the relocation or by an animal, such as scratches, pulls, or dog bites. All Furniture Services handles all types of upholstered furniture repairs, restorations, re-padding, and customisation, regardless of whether the furniture is for a residential, hotel, medical facility, building lobby, or commercial setting. Indoor, Outdoor, On-site, and In-store. We do everything! Our experienced staff is comprised of problem-solving specialists. Our team of skilled upholstery professionals will aid in locating the best available solutions. If your furniture is damaged in a specific area, channel basket weave or buttons came apart, torn, discoloured, or otherwise, it may be possible to repair it, or you can contact the original manufacturer to determine if replacement upholstery parts are available and order them so we can install/replace them. Otherwise, we may be able to obtain the same material (if it is available) and replace the damaged section of the upholstered piece. In the event that the original component or material is unavailable, we may be able to use an exterior back or pillow to completely re-upholster shop, repair, or color-match – dye the affected region. If a seam is open or ripped, medical personnel can replicate the original stitching by hand or disassemble the garment and bring it to a shop for machine sewing, backing, or reinforcement. We are also experts in materials codes, types, and cleaning, dyeing, stain, and mark removal. Whether it is an ink stain, blood stain, red wine stain, urine stain, or food stain, it is essential to understand the chemistry in order to apply the correct cleaning technique and methods.
CLEARANCE
SALE UPTO 40%

| LIMITED TIME OFFER | HURRY UP!
We greatly value the service we provide to our clients, and we are fortunate to have your service available to us. We are the premier reseller among all furniture manufacturers. We sell and distribute furniture throughout the nation. Our customers frequently have furniture requirements. We utilise All Furniture for as many jobs as possible. They have handled our assignments with the highest professionalism, skill, and respect on a consistent basis. This company is of the highest calibre, and we are honoured to deal with them. If you have any furniture-related needs, you should engage with this company. Not a single phone call or email goes unanswered. Constantly available and trustworthy. A resolution to any problem that may emerge in our organisation. We strive to finish repairs on the first attempt. We do not schedule appointments to assess damage unless we believe it to be essential. 95% of our quotations are generated over the phone or via email using the information you provide.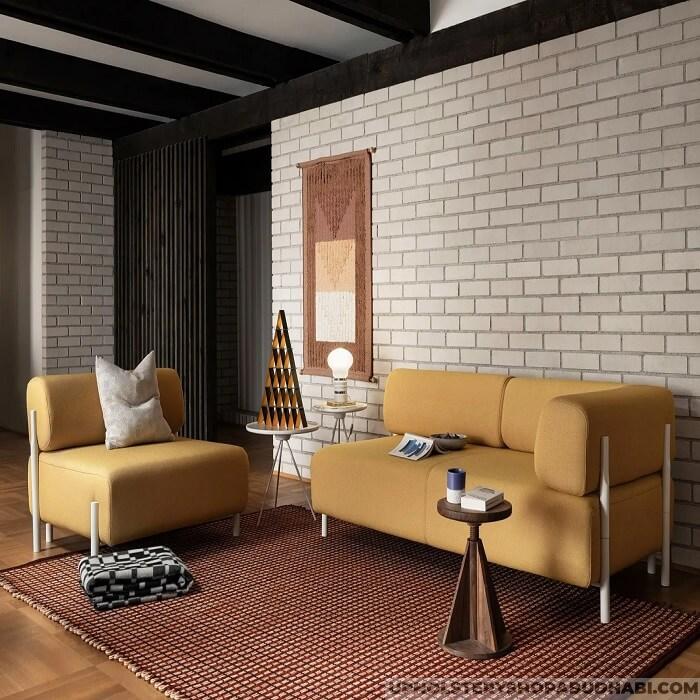 A space's upholstery shop is one of the most important design aspects. It has the capacity to improve or break a room's overall aesthetic and the level of comfort it affords its inhabitants. There are numerous factors to take into account while shopping for new upholstery. Professional furniture reupholstery may appear intimidating if you are investigating it for the first time. In any case, you are not just replacing a pillow or altering your draperies. Before investing in pricy materials and reupholstery services, you should ensure that you are doing it properly. As with any other piece of furniture, the sofa need routine upkeep. The couch is a piece of furniture that requires frequent cleaning and maintenance. At least once every week, the sofa should be vacuumed. The vacuum cleaner is effective at removing dirt, dust, hair, and some other small particles. Calculating the amount of fabric needed to reupholster a chair begins with measuring all of the chair's component pieces and the lengths of the cables. If you're uncertain about how much fabric you'll need, err on the side of possessing too much so you won't run out.